About Korea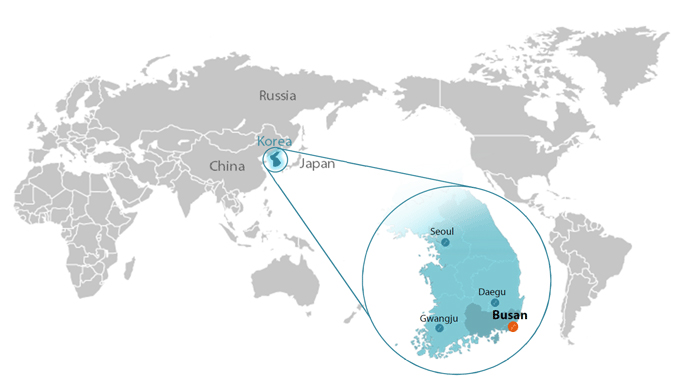 Korea is a nation that boasts a fast growing economy and a lifestyle that brings together the old and the new. Once known simply as a quiet nation in the East, the Korean peninsula now hardly sleeps as it pulsates with life and commerce. In the face of modernity, Koreans still greatly value their 5 millennia of history and culture and the Confucian philosophy that had governed the lives of their ancestors. Scenic natural landscapes and valuable cultural heritage enshrined in UNESCO's World Heritage List.

To learn more about Korea, please visit here.

About Busan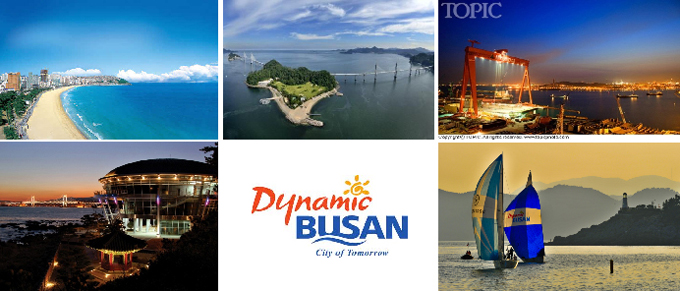 Busan, a bustling city of approximately 3.6 million residents, is located on the southeastern tip of the Korean peninsula. The size of Busan is 767.35k㎡ which is 0.8% of the whole land of the Korean Peninsula. The natural environment of Busan is a perfect example of harmony between mountains, rivers and sea. Its geography includes a coastline with superb beaches and scenic cliffs, mountains which provide excellent hiking and extraordinary views, and hot springs scattered throughout the city.

Busan is the second largest city in Korea. Its deep harbor and gentle tides have allowed it to grow into the largest container handling port in the country and the fifth largest in the world. The city's natural endowments and rich history have resulted in Busan's increasing reputation as a world class city of tourism and culture, and it is also becoming renowned as an international convention destination.

Please Busan Tourism Organization for more information.
Busan Tour E-Book
For your convenience, we would like to introduce useful links for tour attraction.If you need any assistance for reservation, please contact us (Anthony Nguyen : nguyenmsd@gmail.com)